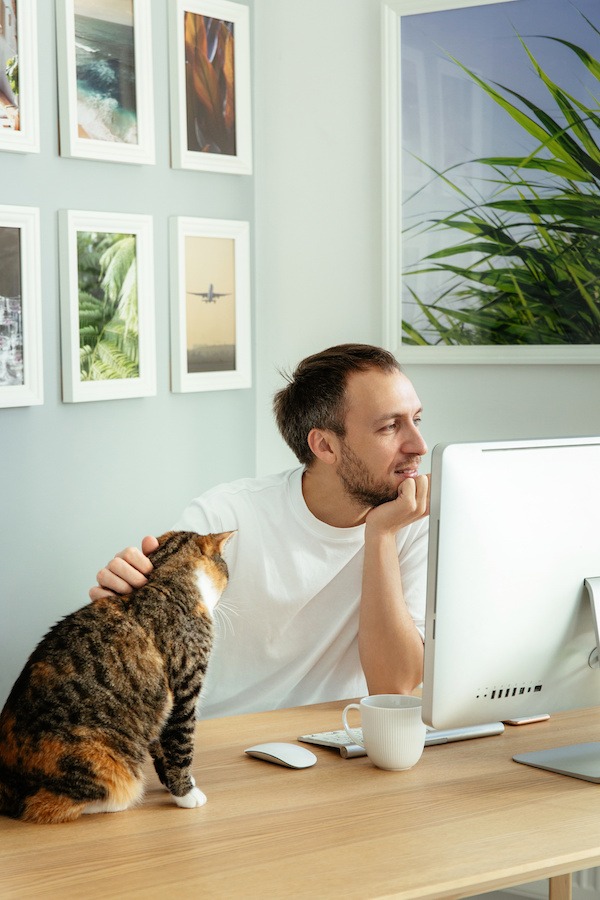 Referring therapists or potential members:
Please feel free to contact me by phone or email to learn more about how one of my groups may be beneficial.
Meeting Times: Morning and evening groups that meet every other week. 
Location: Online using Google Meet, a HIPPA compliant platform.
Cost: $50 per group session.
Experience
I have run men's therapy groups for over ten years because they are an incredibly powerful therapy modality for men. Many of my group members report to me that the group experience has been more helpful to them than individual therapy. Most men do not have a space where they can connect with other men over important topics such as relationships, fathering, divorce, mental health, chemical health, sexuality and work.
What happens in men's groups?
Men's groups are a space to connect, learn, practice, heal and grow. We are learning from each other about healthier ways to live with ourselves and others in the world. Why? Because our relational health is directly connected to our mental and physical health. We are supporting each other as we heal from emotional wounds. How? Through the power of listening, sharing and storytelling; through the power of connecting without competing.
A typical group session: Each member does a 5-minute check-in about how life has been going for him since the last group session. After that, the group determines who needs "time". A person taking time is usually processing a situation from his current life. Or he may be working through an issue from earlier in his life. Here's where the power of group happens: Not only is the person taking time doing therapeutic work but so are the other group members as they listen deeply, provide support and give feedback. The combined wisdom of the group leads to new possibilities. As a group member learns about the lives of other group members, his understanding of his own life tends to expand.
Why groups?
Men's groups are helpful because men's mental health problems usually involve emotional isolation and relationship problems. We need to connect relationally with others to heal and grow. Men often lack social supports in their lives. If they do have social support, it may be limited to their partner or spouse.
What do men gain from a men's group?
They become better listeners. They grow their "curiosity muscle" which is vital to relationship functioning. They become more skillful at understanding other people's experiences (empathy). They experience healing from emotional losses and traumas. They increase their life skills, knowledge base and wisdom through the sharing of experiences. Traumatic experiences feel less abnormal or shameful. All human beings experience them.
Who is a typical group member?
He's motivated to work on himself. He's interested in learning from others. He's comfortable with an LGBTQ-friendly men's group.
Referring therapists or potential members:
Please feel free to contact me by phone or email to learn more about how one of my groups may be beneficial.
"If your compassion does not include yourself, it is incomplete." 
– Jack Kornfield
I am available for in-person or telehealth sessions using Google Meet. Some of my clients prefer meeting in person and others prefer the convenience of telehealth. I like offering both.