John Ostby
Licensed Marriage and Family Therapist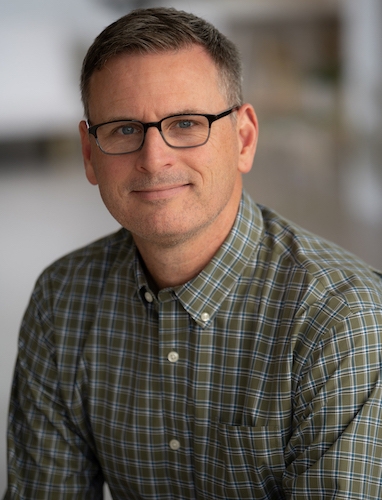 John Ostby
Licensed Marriage and Family Therapist
I was raised in Virginia and California. Growing up, my life mostly revolved around sports, music lessons, Atari and playing in bands. I moved to Minnesota in 1988 to attend St. Olaf College.
I consider mental health to be my third career. My first career was in the music business. I played in a band called Spymob for 11 years. We made records, played live and toured the world. For three years, we were Pharrell Williams' backup band. When my first child was born in 2004, I left the band and became a stay-at-home dad for 6 years. At age 40, I enrolled in graduate school to become a therapist. 
I am the father of two wonderful teenagers who I co-parent with their mother. My interests include music, books, exercise and great food. At the beginning of the pandemic, my kids talked me into becoming a cat owner for the first time and I now understand why people become obsessed with their cats. 
"If your compassion does not include yourself, it is incomplete." 
– Jack Kornfield
I am available for in-person or telehealth sessions using Google Meet. Some of my clients prefer meeting in person and others prefer the convenience of telehealth. I like offering both.